About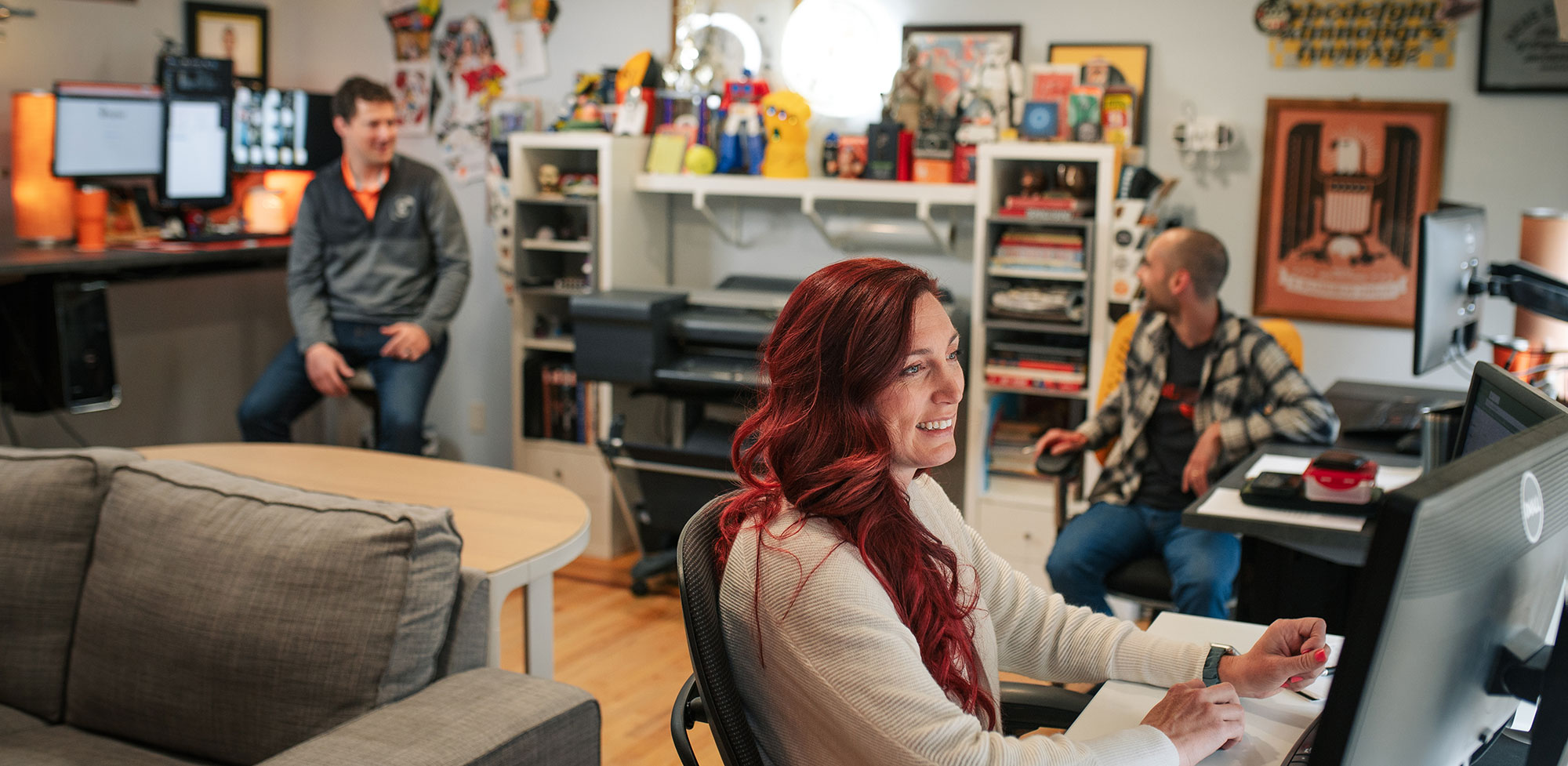 Gradient9 Studios
is a design team that helps clients elevate their visual impact and improve their performance through web development and creative branding solutions.
When founder, Grant Darrah, started freelance work in 2007, he had hoped to create something special. He focused on turning out high-quality work paired with exceptional customer service and watched his clientele grow. His commitment and loyal customer base allowed Grant to officially begin Gradient9 Studios in 2011.
G9 remains a small enough agency that we can provide clients with the kind of dedicated time and personal experience they deserve. We invest in our clients by learning as much as we can about their industries and businesses in order to maximize their potential. Your work is more than just a business deal to us; it's a partnership.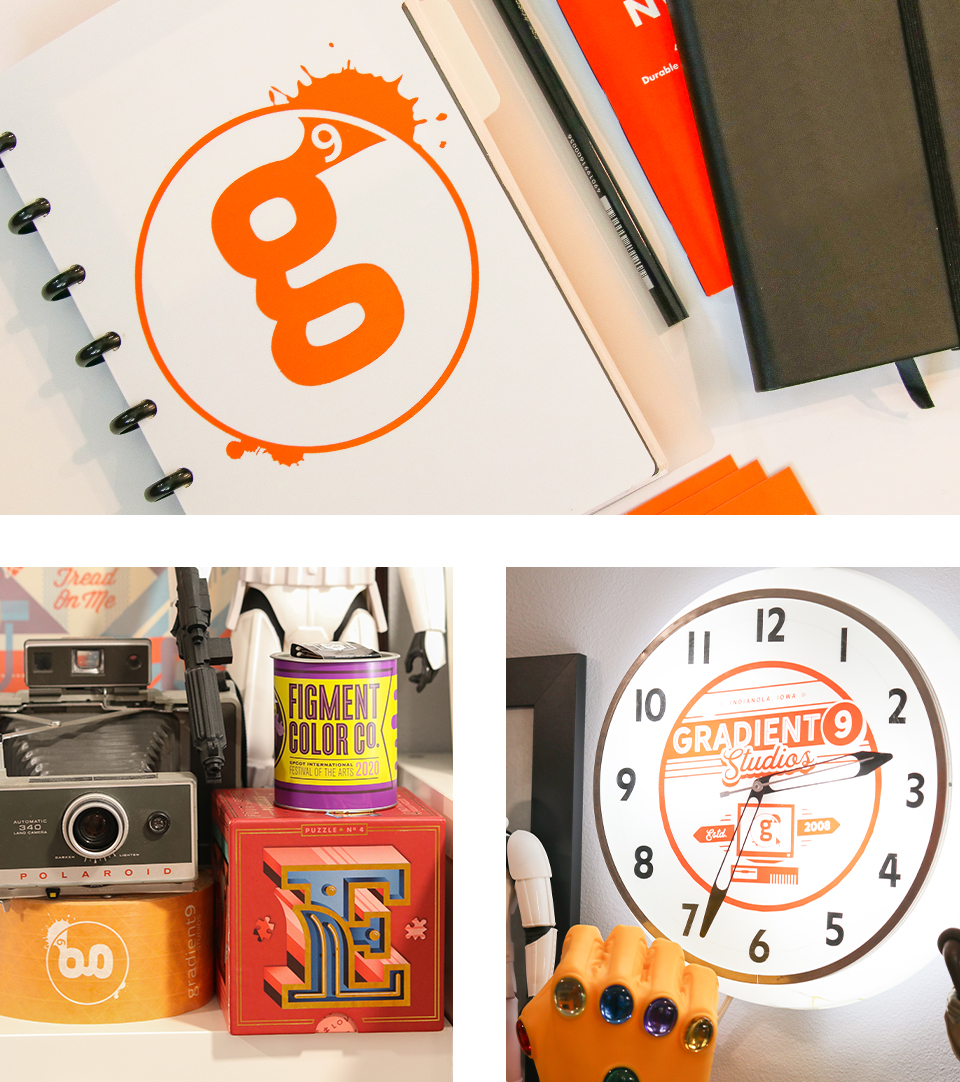 Websites
A strong web presence is necessary to legitimize your business and build credibility with the public. Allow us, with our years of experience and expertise, to articulate the identity of your company to the world.

Visual Design
Consistent branding can truly set your company apart from the rest. Allow us to design a custom logo or graphic to elevate your company's image.

Print
Don't forget the finishing touches! Allow us to design packaging for shipping or a manual to accompany your product and increase your customer's overall buying experience.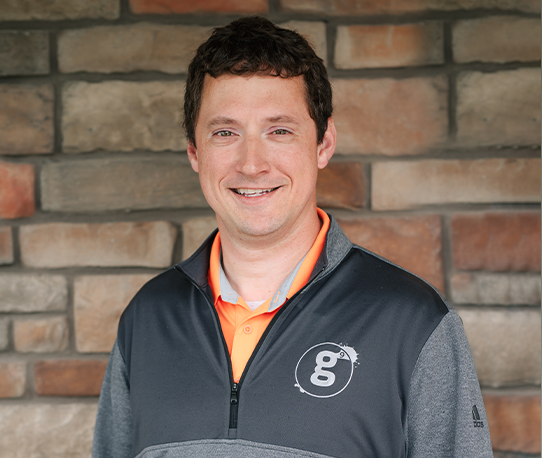 Grant
Darrah
OWNER / DESIGNER / DEVELOPER
Grant's relationship with art and design began by tracing sports figures from his brother's magazines and by drawing recreations of famous cartoon figures. He prides himself on his work ethic and the set of values he gained growing up in Southern Iowa. He has lived in a variety of places and worked for a variety of companies, but nothing compares to the satisfaction he experienced launching Gradient9 Studios. While G9 occupies much of his time, he loves every minute he gets to spend with his wife and kids. He is blessed to work in a career he is passionate about while helping clients improve their business.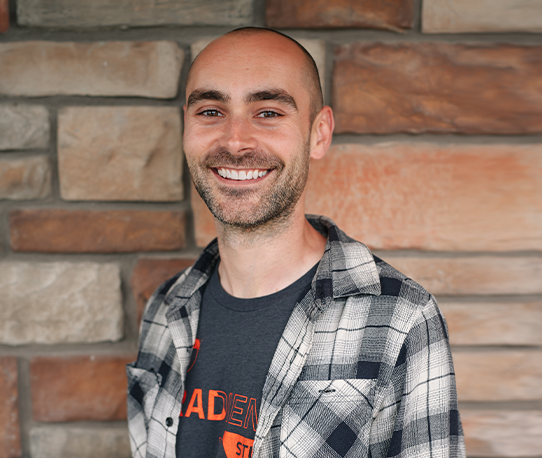 Sean
Daugherty
DESIGNER
Sean grew up in Iowa and is proud of being from the Midwest. He has always had a passion for art and anything creative. When he began courses in graphic design, he immediately knew he had found the field he would enjoy working in every day of his life. He believes that success comes from a willingness to seek ways to grow and ways to challenge yourself in all aspects of your life. Naturally, Sean applies this philosophy to his own work, and it shows. During Sean's free time he enjoys rescuing old junk from thrift stores, walking his dog, being outdoors, and spending time with his wife and family.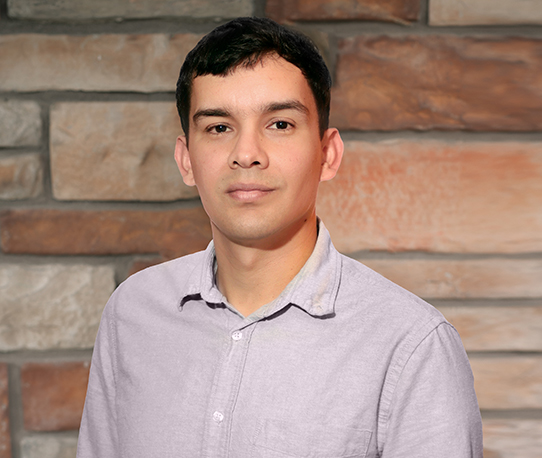 Luis
Ramirez
DEVELOPER
We are excited to welcome Luis as our newest Gradient9 team member. Born and raised in Tijuana, Mexico, near California's border, Luis enjoys the best of both cultures. Luis has always been fascinated with the programming world and turned that passion into an impressive set of skills through a programming degree. He consistently learns new programming languages and technologies to design, code, and develop web applications that help users improve their interaction with the web in the best possible way. Luis is dedicated to researching the newest tools and resources available to achieve this purpose. In his free time, Luis likes to run, watch movies, and spend time with his family.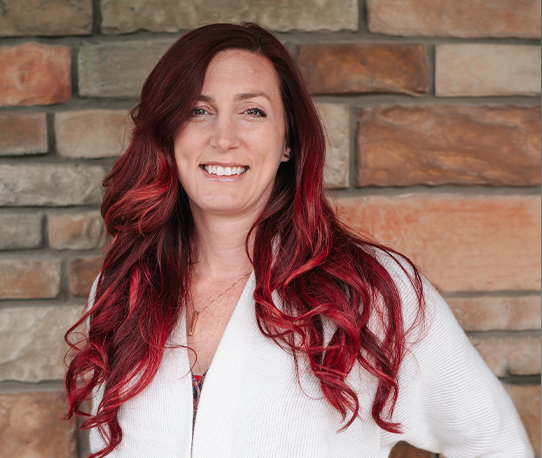 Cassandra
Reuter
PROJECT MANAGER
Cassandra is the Project Manager for Gradient9 and prides herself in maintaining excellent communication with clients while helping the team provide high-end results. Cassandra grew up in West Des Moines, Iowa. She swam for Iowa State University while getting a degree. After graduating, Cassandra became a Director for the YMCA then moved to the Red Cross as the State Media Relations Liaison and Service Delivery Manager. After moving to Indianola, she built and owned a CrossFit gym for 8 years. In her free time, Cassandra loves spending time with her husband and four kids; and traveling to new places.